My hometown of Sligo on the north-west coast of Ireland with a population of 19,199 people is in an area of stunning natural beauty, with the iconic Benbulben mountain just a 10-minute drive to the north and the equally well-known Knocknarea mountain to the west. Knocknarea with Queen Maeve's cairn at the top drops down to Strandhill, a seaside village incredibly popular with surfers and walkers, though with our weather, not so much with sunbathers.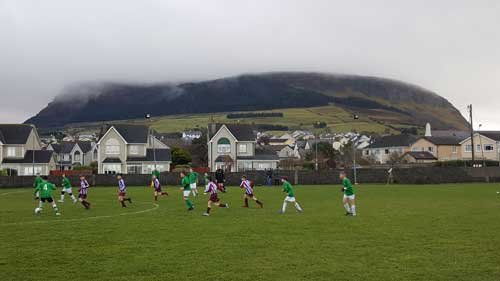 When the sunny weather does arrive Rosses Point beach is a better, safer choice with the sand gently sloping into the water and it is enjoying a resurgence in recent years to once again compete with Strandhill with its powerful rip currents and large waves.
As the saying goes when life gives you lemons you make lemonade and Sligo's changeable weather, often with 4 seasons in 1 day, makes it a haven for fishing.  There is a huge variety of variety of options with many world-renowned lakes and rivers free to fish and open to all, something completely alien in many parts of the world where fishing is often seen as for the elite and the prices you must pay to fish reflect that. These fishing meccas are often in beautifully scenic windswept locations, such as Glencar Lake and Lough Arrow. Sea fishing is also popular with species such as pollock, cod, mackeral found and those more adventurous can find shark fishing or take in the sights of seals, basking sharks, dolphins,  even whales or you could land a massive tuna like this 288KG specimen in 2012.
Lough Gill is to the immediate east of the town with the short Garavogue river flowing through its centre. Lough is pronounced 'lock' and is commonly used in Scotland[spelled as 'Loch'] and Ireland due to its roots in the Gaelic language, for instance, many will have heard of the Loch Ness monster in Scotland.
Sligo Town
The only constant in life is change and like many regional towns, Sligo's town centre has gotten quieter over the years.  This is partially down to changing times with more people doing their banking, grocery shopping and general errands online.
During the Celtic Tiger years, the name given to Ireland's boom years from approximately the mid-1990s to the global economic crisis in 2008, many younger people and their families moved to villages outside of the town.  Supermarkets opened up in these villages such as Grange to the north and Ballysadare to the south meaning they sprung into life.
However, this time was also one of regeneration of the riverside area in the town centre.  What was once warehouses and abandoned buildings when I was growing up, is now a picturesque vibrant area of bars, restaurants, shops and nightclubs.  In fact, Sligo has become one of the most popular destinations for Stag and Hen parties in Ireland.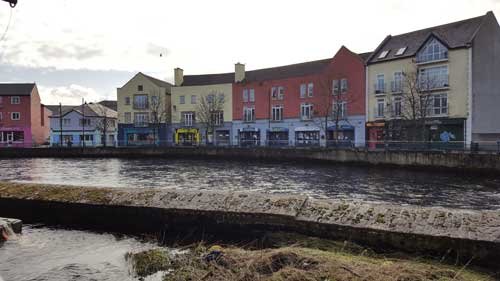 In Ireland and the UK, the party where the man who is due to be married, the groom, goes with his friends is called a Stag party.  In the US it is a bachelor party and in Australia a Bucks party.  The corresponding party for women is a Hen party, or bachelorette party in the USA.
These parties are often organised by specialist companies and bring the groups to a number of bars and clubs along the river.
Studying in Sligo
Sligo Institute of Technology, located on the northern edge of the town helps keep the town vibrant.  Huge investment has been made over the past 25 years or so and it now boasts excellent facilities and has over 6,000 students. They are particularly welcoming to foreign students with many coming from abroad, some taking advantage of the Erasmus program.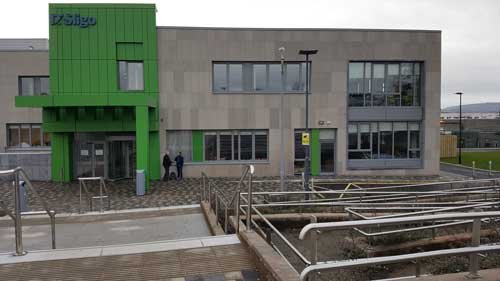 Sligo is a good option for studying English due to the fact it is one of the cheapest places to find accommodation in Ireland, students studying in Dublin face difficulties in this area. There are a few options for studying English such St Angela's College, a third level institution outside of the town which is part of the NUI Galway, the university in that city, which provides long courses which in turn are valid for securing a student visa.  There is a Brasileiros em Sligo, Irlanda and a smaller Brasileiros em Sligo Facebook group that are worth checking out and there are other English language courses during the summer months in Sligo IT and in private colleges.
Pubs and Nightlife
As lifestyle choices change and drink driving laws are rightly stricter and more adhered to in recent times, Sligo town has lost approximately 11 pubs over the past 20 years, with only 3 new ones opening in that time [I'm open to correction, I might have miscounted].  Some of the most iconic establishments have remained trading such Connollys, Shoot the Crows [known simply as Shoots] and Hargadons.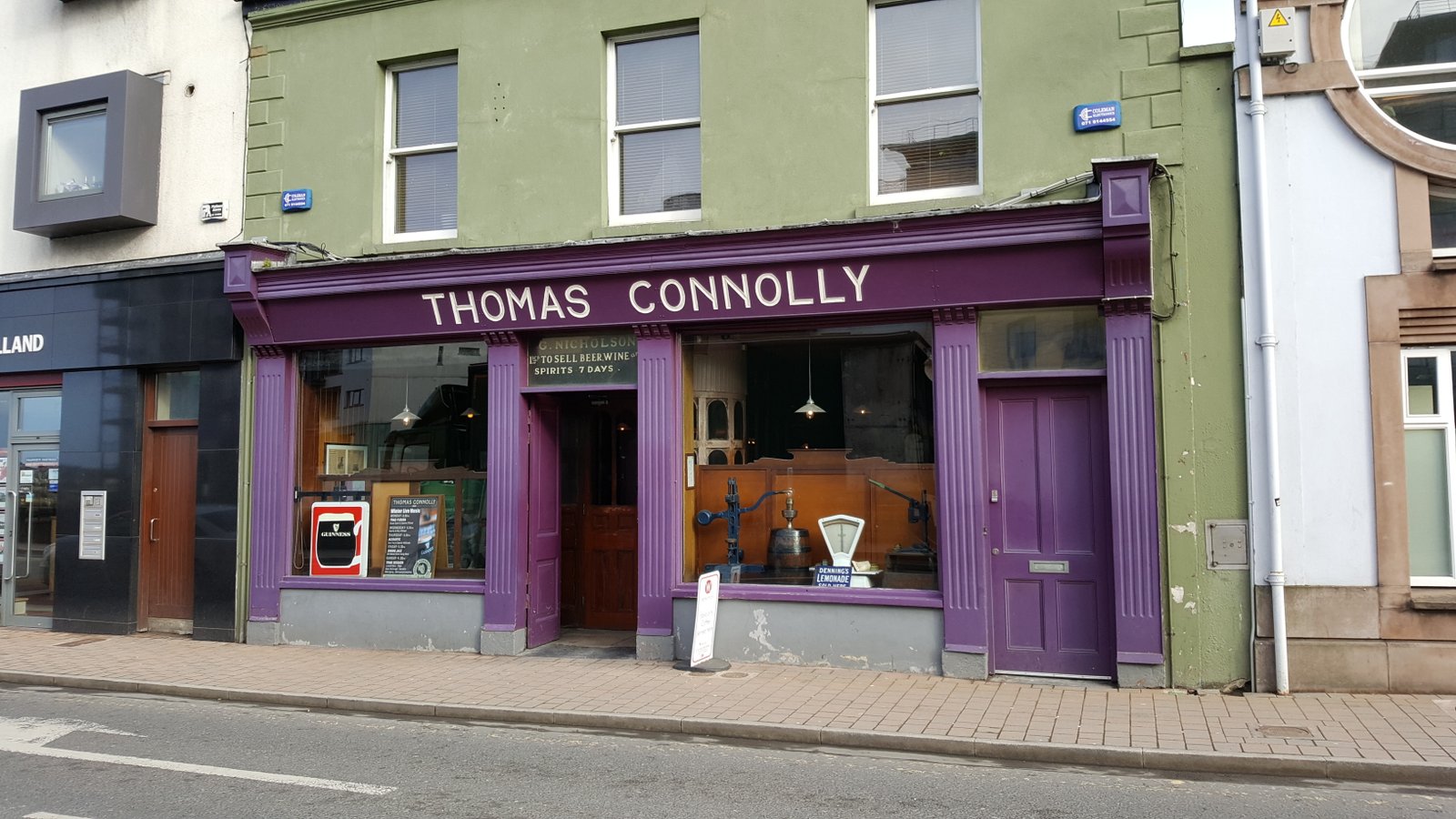 The clientele of pubs is changing with younger people apparently not drinking as much in pubs as they used to. On one of my more infrequent visits to pubs on a Saturday night there were not many groups of people in their 20's, it was in their 30's and older. It seems they are drinking at home with friends before heading in to late bars such as The Garavogue, with paying entry into a nightclub increasingly becoming a thing of the past.
Cafes and Restaurants
The national pastime of binge drinking might be dying out but the restaurant scene in Sligo is thriving for a town of its size.  In particular, some recent additions have added hugely to the gastro scene.  Miso is a Korean and Japanese restaurant serving both sushi and genuine traditional mains, it doesn't come cheap but it is a cut above your normal fare in town.  The owner is Korean and has lived in Sligo for many years, moving from South Korea when the Saehan plant opened in Hazelwood outside the town.
If you want value for money Ho Wong Chinese Takeaway has been in business for over 25 years, with good reason as its consistency and quality is at a great price.
There are a couple of Indian restaurants with Pappadom on the main O'Connell Street being the choice of most, and the various guises of Bistro Bianconi now on Tobergal Lane close to the Garavogue river have been serving pasta, and pizzas from their famous wood oven for over 20 years.
Economy and Employment
The US multinational Abbott and its offshoot Abbvie have 3 large plants in Sligo and have had a prescence in the town since 1974.  These three plants make it Sligo's most important employer and  they have helped more medical device companies set up in Sligo due to the skilled workforce in this area.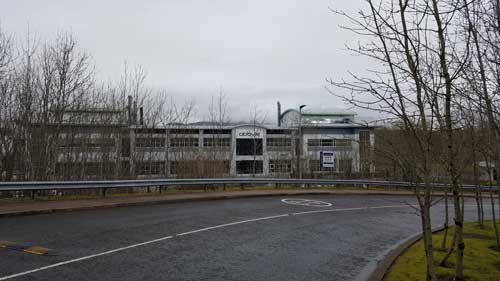 There are other factories employing large numbers of people in the Finisklin industrial estate near the dockland area of the town.
Tourism
Tourism is important particularly in summer and Sligo is known as the Yeats Country as the famous poet WB Yeats spent much of his time here and wrote many of most famous poems about Sligo and its landscape and people.  Outside of this, surfing is becoming more and more popular due to the monstrous waves off its coast. Water temperatures are cold but it hasn't stopped Hollywood star Woody Harrelson and surfing world champion Kelly Slater visiting the county to surf. Slater and Sligo's surfing itself featured in the documentary Waveriders which deserves to be seen on the big screen if possible
Sligo is very much a part of Wild Atlantic Way, a new initiative to promote this area of rugged natural beauty.
Accommodation
To rent or buy a property in Sligo the best sites are Daft for sales and lettings, for sales you can also try My Home which is owned by the national paper of record, The Irish Times.
There are a lot of students living around Sligo IT, with apartments on campus and houses and apartments located very close by in new developments such as Glencarrig and Yeats Village.
Carton to the west was traditionally a student area, along with Rathbraughan which now has some very reasonably priced houses for sale.
The most desirable location to live in Sligo was Rosses Point, however, in recent years the move to Strandhill has seen prices rise in areas around it such as Ransboro, and indeed Kian Egan of boyband Westlife lives in this area.
Lots of apartment blocks were built during the Celtic Tiger years in the town centre, with shopping centres Quayside and Johnstons Court also containing apartments, however the excess of these years can be seen with the unfinished apartments on the river alongside the eye-catching Glasshouse Hotel.
Have you visited Sligo?  Want to know more?  Add a comment below and share with your friends.